About Jurassic Bark Harrogate
Jurassic Bark Harrogate is run by dedicated pet lover, Hannah Pagan, who spent her childhood on a Yorkshire farm alongside a variety of indoor and outdoor pets. As a result, she gained plenty of experience helping to raise several animals right through to adulthood.
More recently, at her home in Harrogate, she has managed to settle for a smaller flock of animals with Labrador, Bowie and cats Indi and Daisy.
Hannah recently qualified as a Canine Behaviour Practitioner with the International School for Canine Psychology & Behaviour and regularly attends industry seminars and courses to stay up to date with modern training methods and research.
Some of the more recent seminars and courses include;
Canine First Aid Certificate - Led by Rachel Bean RVN
Dog Law Seminar - presented by Doglaw specialist Trevor Cooper
ICAN Webinar in Separation Related Problems (Separation Anxiety) - Presented by Tom Candy - Training and Behaviour Advisor for Dogs Trust
ISCP Presentation on Understanding Canine Body Language - Presented by Lisa Tenzin-Dolma, Founder & Principal of the ISCP
Completed the ISCP Certificate in Canine Behaviour
Completed the ISCP Intermediate Certificate in Canine Behaviour
Completed the ISCP Diploma in Canine Behaviour to qualify as a Canine Behaviour Practitioner. (view Diploma)
1-Day Canine Aggression and Rehabilitation - IMDT (Institute of Modern Dog Trainers)
Introduction to Zoopharmacognosy led by Colin Goodall & Carin Webster
Holistic Practice with Vicky Payne BVetMed MRCVS
The I.N.T.E.R.A.C.T.I.V.E Play Guide with Craig Ogilvie
Help! My Dog's Scared of Fireworks - Toni Shelbourne - ISCP Webinar
1-Day Impulse Control - IMDT (Institute of Modern Dog Trainers)
Lecture: Fear & What To Do - The School of Canine Science (led by Nando Brown)
ISCP Webinar: Myths about Dogs with Mark Bekoff PhD
Keys to successful animal training - Dr Karolina Westlund of Illis ABC Animal Behaviour Consulting
Craig Ogilvie: Communication, arousal and problematic behaviours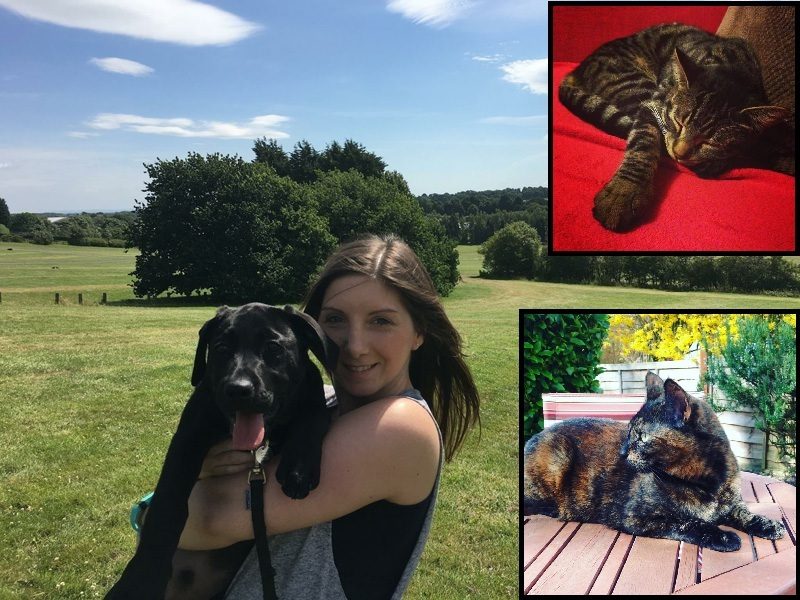 Why not pop over to our gallery to look at what your pet could get up to with us!